Check here for Covid-related notifications and updates.
Own Your Learning at Village Home
Village Home provides classes and community for homeschooling families. Village Home learners are empowered to create an engaging and fully customized education to enrich their home-based work with the guidance of their family. Learners choose classes and enjoy learning without testing or grading. We are the home-away-from-home for 800 happy preK – high school learners. Experience real choices for real learning in Beaverton, Portland, and Salem.
Meet a Village Home Student
Course Offerings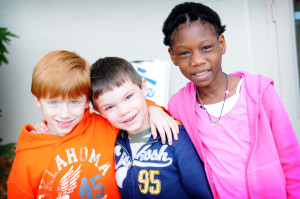 Take one class, or many: it is up to you! Learners are free to customize their education by choosing from over 200 engaging classes a week. We offer over 200 engaging, mixed-age classes in all subjects (PreK – High School) on three campuses in Beaverton, Portland, and Salem. Our unique approach to education encourages learners to take ownership of their learning. All classes are grade-free and test-free, and are taught by talented educators focused on inspiring kids to learn inside and outside of the classroom walls. Most classes (not all) accept mid-term enrollment.
Click here to learn more about Tuition, Community Duty, & Priority Registration.
Why Village Home?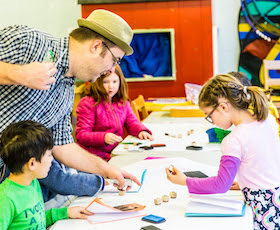 At Village Home, we know learning is seriously fun. It's not enough kids to learn. We want them to want to learn. Engaging teachers, family-friendly campuses, and a non-standardized approach allows learners to foster their natural drive to learn. Most Village Home learners are homeschoolers, and parents serve as the education manager for their own kids. Some parents rely completely on classes at Village Home for their child's education, and some parents provide most of their child's direct instruction at home and come to Village Home for "extras". We are happy to serve you on your customized education path.
More Than Classes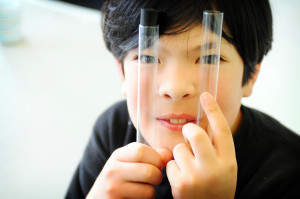 Village Home offers learners and their families community and  a variety of opportunities to make your family learning adventures fun and easy. We have a community of active families who enjoy learning with their kids, and value learning in a diverse community of learners and teachers. In addition to classes, we have a part-time Day Program, Choices (a mentoring program for Teens), Tutoring, Theater and Improv Performance, Field Trips, Service Learning, Outdoor School, Teen Retreats, Team and Individual Competitions (such as Mock Trial, Destination Imagination and First Lego League), and much more. We inspire community connections through regular community social events for our families.
Hear From VH Teens - What is it like to be homeschooled?
Village Home in the Press
Students, Parents and Teachers Tell Their Stories of Remote Learning By Amelia Nierenberg Oct. 14, 2020 Illustration by Natalia Ramos We asked readers across the country how they are tackling these new challenges. Here is what they said. …"One of the ways I'm bringing that out is the use of virtual backgrounds for the kids. Rather than it being a distraction, having a daily challenge for a cool background is allowing kids to bring their creativity to the classroom. Each week, I give a super open-ended theme and then the kids get to show up with their cool backgrounds. Also, I spend about 10 minutes at the beginning of the class with a home scavenger hunt. Everything is very open-ended, so nobody has to feel bad about not having that exact object. "Find something that you could use to …" and the choices are "fix a robot satellite," etc. It's 10 minutes out of their day that enables them to be creative and they're much more willing to engage in class after that. Loriann Schmidt, a middle school and high school teacher at Village Home Education Resource Center, Beaverton, Ore." See full Article.
It's here! The episode Of Honey! I'm Homeschooling The Kids podcast is live – featuring Village Home! In this episode, Lori shares the story of her homeschool beginnings and the creation of Village Home. She also shares the importance of natural learning and how Village Home is all about supporting that and creating a family friendly, community focus for the learners.
Parents concerned about safety and academic uncertainty are exploring a range of options for the fallby Hanna Merzbach | 26 Jul 2020 As Oregon schools scramble to plan a hybrid model for the fall, mixing in-person classes with virtual programming, many parents feel anxious sending their kids back to school and are enrolling them in online schools or homeschooling instead. While it's not yet clear how many children will be withdrawn from public school this fall, homeschooling groups told Street Roots they're seeing unprecedented surges in interest among Oregon parents… …Most homeschooling parents are constantly teaching, parent Caren de la Cruz said. "Learning happens every day in most of the mundane things that we do," de la Cruz said. "With everyday life experiences, you can talk about a million things and that oftentimes brings up other questions. You can reach so many topics from one simple question." De la Cruz is the outreach coordinator and program assistant at Village Home, a resource center for homeschooling families that provides classes and communities. Now almost entirely online, Village Home encourages students to choose classes they are interested in, rather than following a strict curriculum. "Because the kids are picking and choosing their classes, that maximizes the autonomy they feel, having ownership over what they're learning," de la Cruz said. While homeschooling families may have had an easier transition with COVID-19 than those in in-person classes, de la Cruz noted that homeschooling life has still changed dramatically. "We have also lost our extracurriculars and our getting to see people," she said. "We don't sit in a basement. We're out in the world, and we have also lost all of that interaction and that socialization." See the whole story here.