Own Your Learning at Village Home

Village Home provides classes and community for homeschooling families. Village Home learners are empowered to own their learning. Learners and their families select from an array of engaging, grade-free classes to enrich their at-home plans. We are the home-away-from-home for hundreds of happy homeschooling learners. Experience real choices for real learning in our community of homeschooling families. In the 2021-22 Academic year, we are offering classes in-person at our Beaverton Campus, Voyagers Outside in Salem, plus, Online LIVE classes.  Our Schedule is viewable HERE.  For details about how to register, see Getting Started.  See our updated approach to Covid-Related protocols here.
Meet a Village Home Student
Course Offerings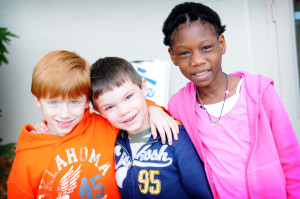 Take one class, or many: it is up to you! Learners are free to customize their education by choosing from over 200 engaging classes a week. We offer over 200 engaging, mixed-age classes in all subjects (PreK – High School) on our campus in Beaverton. Our unique approach to education encourages learners to take ownership of their learning. All classes are grade-free and test-free, and are taught by talented educators focused on inspiring kids to learn inside and outside of the classroom walls. Most classes (not all) accept mid-term enrollment.
Click here to learn more about Tuition, Community Duty, & Priority Registration.
Why Village Home?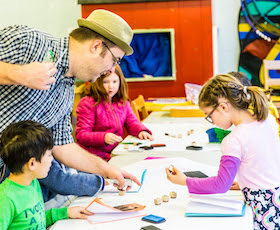 At Village Home, we know learning is seriously fun. It's not enough kids to learn. We want them to want to learn. Engaging teachers, family-friendly campuses, and a non-standardized approach allows learners to foster their natural drive to learn. Most Village Home learners are homeschoolers, and parents serve as the education manager for their own kids. Some parents rely completely on classes at Village Home for their child's education, and some parents provide most of their child's direct instruction at home and come to Village Home for "extras". We are happy to serve you on your customized education path.
More Than Classes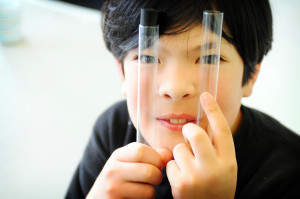 Village Home offers learners and their families community and  a variety of opportunities to make your family learning adventures fun and easy. We have a community of active families who enjoy learning with their kids, and value learning in a diverse community of learners and teachers. In addition to classes, we have a part-time Day Program, Choices (a mentoring program for Teens), Tutoring, Theater and Improv Performance, Field Trips, Service Learning, Outdoor School, Teen Retreats, Team and Individual Competitions (such as Mock Trial, Destination Imagination and First Lego League), and much more. We inspire community connections through regular community social events for our families.
Hear From VH Teens - What is it like to be homeschooled?
Village Home in the Press
VH Alumnus,  Zachary Meskell, published his first article in the Harvard Law Review.  Zach is a law student at Harvard Law School and serves as an editor for Harvard Law Review, Harvard National Security Journal,  and the Harvard Environmental Law Review.  Congratulations, Zach! See the article, published February 10, 2021, here: State v. Degroot: Minnesota Supreme Court Adopts Plain Meaning Interpretation of Criminal Attempt Statute, Minimizing Role of Statutory Context
by Aaron Johnson & Jillian Bauer After nearly a life-long commitment to dance, Village Home alumna and former instructor Elizabeth Abel has been accepted into the Boston Conservatory at Berklee BFA dance program. Their contemporary dance program is currently the top-rated in the country, accepting a mere twenty-five undergrad dancers per year, and most years, it out-ranks The Juilliard School. In August, Elizabeth attended the Boston Conservatory at Berklee Summer Dance Intensive. She was originally going to attend in-person, but due to COVID-19-related lockdowns and safety concerns, it was transformed into a "virtual intensive." Dance class via Zoom is not exactly ideal, Elizabeth said, but it was still "…the best intensive I've ever attended. Even online, I grew more than I have in any other intensive." Elizabeth was able to apply and complete her audition for the BFA program during the intensive. She explained that she felt horrible about her audition. "There were so many excellent dancers in the intensive and it was my first audition. I didn't know what to expect or what they were looking for. I thought I had zero chance of getting in."     "Because of the pandemic, I couldn't use a studio. So, I was dancing in my living room which doesn't have much space. I had to restage my solo so it would fit in the space and I had to take some things out because there just wasn't room for them." When she received her acceptance email, Elizabeth was in her French class at Portland Community College. "I was in a breakout room with other students and we had finished going over our exercises, so we were just sitting there and I got the email notification and looked at it. I texted my mother and asked her if I had really gotten in. I didn't believe it was real. Then my parents came into my room and we're all excited but I had to focus on French. I'm still sort of in shock." Elizabeth has been dancing since she was just 3 years old. Her passion for dance has led to performing in a sold-out concert in Los Angeles and even an appearance on the television show "America's Got Talent." Elizabeth has participated in many performances and is a member of the LA-based tap company, Sole Talk. She has danced in the DC Tap Fest All-Star Concert multiple times. She was a guest soloist in the Skylark Tappers annual concert two different times— once this last year and once when she was only 6— and she's made an appearance on "Portland Today" in a feature on the Portland Tap Festival. Along with another teen tap dancer, Elizabeth started NW Tap Gathering; a monthly tap jam for local dancers. Elizabeth explained that "Tap dancers are musicians and traditionally tap dancers performed with musicians. In a dance studio, tap loses that. You mostly get more Broadway type tap in a studio. But improv, riffing with musicians, trading— that's the foundation of tap dance." She also said that they "wanted a safe, supportive space for dancers to practice and get used to improvising and trading and working with musicians." They vary the type of music in order to give dancers more exposure to different styles. For the past four years, Elizabeth has helped bring the history of tap dance to life for public school students in the greater Portland community as a dancer in an assembly on the history of tap dance. Her tap teacher, Karida Griffith, created the assembly for Young Audiences. In the program, Elizabeth demonstrates historical and contemporary tap routines as well as related dance forms like the Lindy Hop. Before graduating last year, Elizabeth was a Village Home learner for eight years. She danced in the yearly Bloom Homegrown Variety Show a few times and, knowing that Elizabeth was a serious tap dancer, Lori Walker, Village Home's founder and Executive Director, asked her if she would be willing to teach a tap class. Elizabeth agreed and taught 5-to-11-year-olds for 3 years. Looking ahead, Elizabeth said, "I'm excited to be surrounded by other artists who are as passionate as I am. I want to be challenged and take my dancing to the next level." After college, Elizabeth hopes to join a contemporary dance company and eventually launch her own company integrating different styles of dance.
Village Home Mock Trial Placed 2nd at Empire Chicago! Village Home celebrated a big win this fall when our Mock Trial Empire Team had an outstanding showing at the Empire Chicago Mock Trial Tournament! The competition was held online this year and the VHMT Empire team took to Zoom to battle it out in a field of 36 top teams from across the country. After four rounds, VHMT was the top team in both divisions and, for the second year in a row, moved on to the Championship Round, coming out with a second-place trophy! Team member William Mueller, got special recognition as an attorney, earning 23 out of 24 points on both the prosecution and defense side. We are so proud of this team – each team member brought their all to every round!