Own Your Learning at Village Home
Village Home provides classes and community for homeschooling families. Village Home learners are empowered to create an engaging and fully customized education to enrich their home-based work with the guidance of their family. Learners choose classes and enjoy learning without testing or grading. We are the home-away-from-home for 800 happy preK – high school learners. Experience real choices for real learning in Beaverton, Portland, and Salem.
Meet a Village Home Student
Course Offerings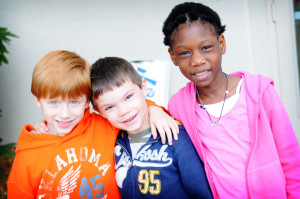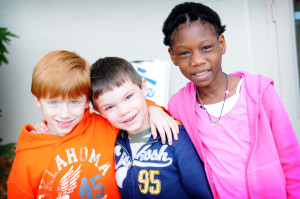 Take one class, or many: it is up to you! Learners are free to customize their education by choosing from over 200 engaging classes a week. We offer over 200 engaging, mixed-age classes in all subjects (PreK – High School) on three campuses in Beaverton, Portland, and Salem. Our unique approach to education encourages learners to take ownership of their learning. All classes are grade-free and test-free, and are taught by talented educators focused on inspiring kids to learn inside and outside of the classroom walls. Most classes (not all) accept mid-term enrollment.
Click here to learn more about Tuition, Community Duty, & Priority Registration.
Why Village Home?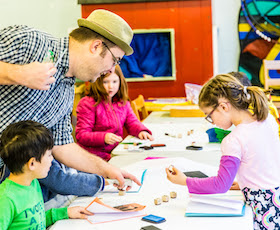 At Village Home, we know learning is seriously fun. It's not enough kids to learn. We want them to want to learn. Engaging teachers, family-friendly campuses, and a non-standardized approach allows learners to foster their natural drive to learn. Most Village Home learners are homeschoolers, and parents serve as the education manager for their own kids. Some parents rely completely on classes at Village Home for their child's education, and some parents provide most of their child's direct instruction at home and come to Village Home for "extras". We are happy to serve you on your customized education path.
More Than Classes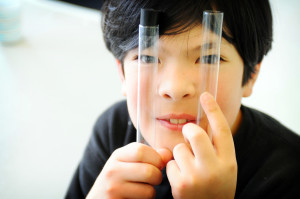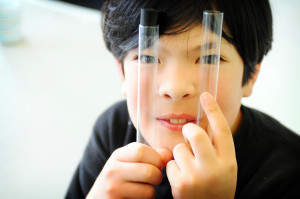 Village Home offers learners and their families community and  a variety of opportunities to make your family learning adventures fun and easy. We have a community of active families who enjoy learning with their kids, and value learning in a diverse community of learners and teachers. In addition to classes, we have a part-time Day Program, Choices (a mentoring program for Teens), Tutoring, Theater and Improv Performance, Field Trips, Service Learning, Outdoor School, Teen Retreats, Team and Individual Competitions (such as Mock Trial, Destination Imagination and First Lego League), and much more. We inspire community connections through regular community social events for our families.
Hear From VH Teens - What is it like to be homeschooled?
Village Home in the Press
Brain Toy Award for Mind-Building Excellence Village Home Teacher and co-designer of Pixidoku, Heather Moore, is pleased that Pixidoku has been honored with a 2019 Academics' Choice Brain Toy Award, a prestigious seal of educational quality, reserved only for the best mind-building media and toys. The independent Academics' Choice Awards program and its seal of excellence are recognized worldwide by consumers and educational institutions as a mark of genuinely effective learning tools that stimulate the mind, and provide potential for the student to fully develop higher order thinking skills. Pixidoku is a logic puzzle created by Heather Moore, a math teacher in Portland and Beaverton, and Jim Bumgardner, puzzle author at krazydad.com. The company is launching the product via a Kickstarter campaign ending on December 12th. Pixidoku is a winner of the Academics' Choice Brain Toy Award in the toy category. The Academics' Choice Advisory Board consists of leading thinkers and graduates from Princeton, Harvard, George Washington University, and other reputable educational institutions. Product-appropriate volunteer reviewers, combined with the brainpower of the Board, determine the coveted winners. Entries are judged by category (i.e. mobile app, toy, book, website, magazine, etc.), subject area, and grade level, and evaluated based on standardized criteria rooted in constructivist learning theory. The full list of winners is posted online at www.AcademicsChoice.com. The hundreds of submitted products that are not chosen by the Academics' Choice Awards team (and many that are chosen) are donated to a variety of worthy charities and other organizations across the globe. About Academics' ChoiceTM: Academics' ChoiceTM helps consumers find exceptional brain-boosting material. Academics' Choice is the only international awards program designed to bring increased recognition to publishers, manufacturers, independent authors and developers that aim to stimulate cognitive development. A volunteer panel of product-appropriate judges, including parents, educators, scientists, artists, doctors, nurses, librarians, students and children, evaluate submissions based on educational benefits such as higher-order thinking skills, character building, creative play, durability and originality. Only the genuine "mind-builders" are recognized with the coveted Academics' Choice Award TM.
The Statesman Journal featured Village Home's new Salem Campus in its July 29, 2016 article about growing interest in alternative education options! Our Salem campus opened in January of 2015 and is growing quickly. Follow our Village Home Salem Campus page on Facebook to get involved.
The Oregonian/OregonLive, March 16, 2016, By Betsy Hammond. Last year, when he knew "absolutely nothing" about poetry, teenager Mitchell Lenneville drew on his background in theater and made it to the state finals of the poetry recitation contest Poetry Out Loud. After that, he dug in and studied the art form, learning more about the structure of poems and how to interpret them. Armed with that knowledge, he approached this year's contest with greater nuance and confidence — and won. The 19-year-old from Tualatin will represent Oregon in the national contest May 2 to May 4 in Washington, D.C. Click here to read the full story. Click here to  listen to Mitchell's interview on OPB's Think Out Loud.