Welcome to Village Home! We are so glad your family is part of the Village Home community! We are an accepting, open community collectively inspiring minds. We all take unique, personalized approaches to educating our children, but we are bound together by these principles:
We all support self-directed learning for our children, and want to empower them to own their learning by supporting their autonomy through our choice-based, grade-free and test-free classes.
As parents, we are all directly involved in our children's education, and enjoy learning with our children.
We all believe that learning is a natural, enjoyable process, and we value life-long learning.
We all recognize the benefits of learning in community.
---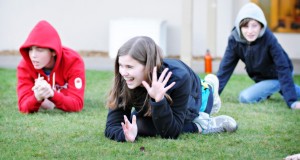 We invite you to get involved as a family — come to events, visit classrooms, volunteer to lead a member activity, or join a committee. There are so many ways to be involved.  Just stop by the office, email office@villagehome.org, or call 503-597-9100.