Welcome to Village Home
Village Home provides an alternative to conventional schooling, where learners are empowered to create an engaging and fully customized education with the guidance of their family. Learners choose their classes and enjoy learning without testing or grading.
We are the home-away-from-home for over 400 preK – high school happy learners. Experience real choices for real learning.
Catalog & Registration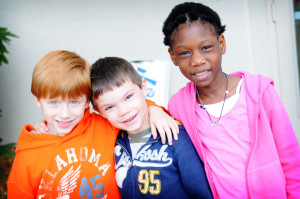 Village Home's Fall 2016 Course Catalog is now online! Meet the Teacher Ice Cream Social August 2. Regular registration opens August 9. Choose from over 200 classes a week to create a custom schedule for kids preK through high school in all subject areas.
Village Home in the Press