Monday January 11, 6:30 – 8:00 pm, Beaverton City Library, 12375 SW 5th Avenue
America faces a crisis in education. In the last fifteen years, the US government has spent billions of dollars financing reforms—such as test based accountability, charter schools, and the Common Core—largely designed to ensure our schools produce competent workers. These policies do not address some basic philosophical questions about the nature and goals of education. How does education relate to citizenship? To freedom and the good life? To social justice? Or to a love of knowledge and beauty? This is the focus of "What Is Education for?," a free conversation with Alex Sager. This program is hosted by Village Home and sponsored by Oregon Humanities. For more information about this free community discussion, please contact Caren at caren.delacruz@villagehome.org or (503) 597-9100.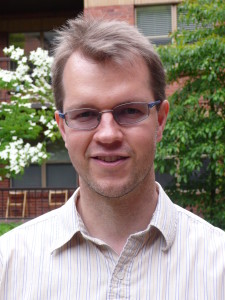 Sager is an assistant professor of philosophy and un iversity studies at Portland State University. His area of specialization is social and political philosophy and he has published widely on the political philosophy of migration. At Portland State University, he created the philosophy of education class and is closely involved with PSU student projects collaborating with Portland-area schools in philosophy-related education projects. Through the Conversation Project, Oregon Humanities offers free programs that engage community members in thoughtful, challenging conversations about ideas critical to our daily lives and our state's future.

Oregon Humanities (921 SW Washington, Suite 150; Portland, OR 97205) connects Oregonians to ideas to change lives and transform communities. More information about Oregon Humanities' programs and publications, which include the Conversation Project, Think & Drink, Humanity in Perspective, Idea Lab, Public Program Grants, and Oregon Humanities magazine, can be found on our website at oregonhumanities.org. Oregon Humanities is an independent, nonprofit affiliate of the National Endowment for the Humanities and a partner of the Oregon Cultural Trust.