Lori McKee Walker, Executive Director and Founder
Lori Walker is passionate about the idea that learning is a natural process, and is an inherently fun process. It feels good to learn, so why are so many students bored and disengaged? Lori is the founder and Executive Director of Village Home, where learners have fun learning! Village Home is a learning community that is built on choice and autonomy for learners. Learners are all unique, with unique interests and learning styles. The Village Home model allows learners to pursue their interests as an individual while also participating in a family-friendly, community learning environment. Prior to founding Village Home in 2002, Lori was the Director of Training and Curriculum at Learning Forum, based in California, where she designed academic and life skills curriculum, trained teachers, and facilitated programs for teens. She also served as a facilitator herself at programs in the United States and abroad. Lori has over 12 years of experience teaching and training adults and children in a variety of subjects, from psychology to accounting for REITs. Lori is an engaging instructor who presents material in a way that is accessible and entertaining. She earned BA degrees, graduating summa cum laude with distinction and honors, from SMU in Business Management and Psychology, with an emphasis in child development. Lori's two daughters provided the initial inspiration for Village Home, and her job as mom is the best job she will ever have. She lives in Beaverton with her daughters, husband, and assortment of four-legged animals.
LauraBeth Farro, Salem Campus Manager and Instructor
With a background in Developmental Psychology, LauraBeth started her career as a children's grief counselor, running grief groups in several different schools in the Salem/Keizer school district.
After getting married and having two kiddos, she became a stay at home mama, and volunteered as a La Leche League Leader in Beaverton.
Her kids attended a Nature-Based preschool and Outdoor Kindergarten in Portland before the family made the move to a tiny farm in the foothills of the Coast Range, North of Corvallis. LauraBeth homeschooled both kids, and made sure most of their days were spent outside! The family enjoys hiking, camping, pen and paper games, and stargazing.
Now a third-year Herbalism student, LauraBeth enjoys tending her animals (goats, sheep, chickens, dogs and cats!), growing food and medicinal herbs, reading, and doing all kinds of handwork!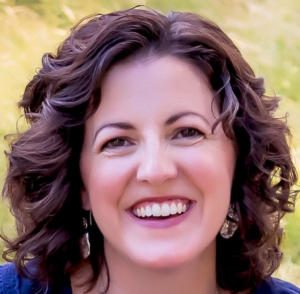 Jill Jackson, Accounts and HR Manager
Jill Jackson joined Village Home staff in Spring of 2021 after enjoying Village Home with her family for several years. Jill earned her BA in Accounting and Finance and her masters in Accounting at Indiana University Purdue University. Prior to focusing on homeschooling her family, Jill worked as an accountant and auditor for the Kroger Company. In her free time, she loves exploring, playing, and camping with her family.
Jessica Hammond-Brouwer, Instruction and Supply Coordinator, Salem Office Coordinator
Jessica has three daughters who have participated in the Village Home community. In addition to working at Village, she also works for a local organic farm.  When she is not working, she loves spending time in the kitchen, volunteering and reading! 
Kiersten Krajcar, Registrar
Kiersten Krajcar is a lifelong learner and finds great joy in connecting others with learning opportunities that develop their interests and skills. She loves serving the Village Home community as Registrar while homeschooling her own two Voyagers (Sophie and Anya) alongside her husband Tim. If she's not working on registration requests and schedule questions you will likely find her playing disc golf or reading a book. Kiersten's BA is in History and her MA in Interdisciplinary Studies focused on Spiritual Traditions and Ethics and living in community, so all discussion topics about humans and how they interact and care well for each other are welcome!.
.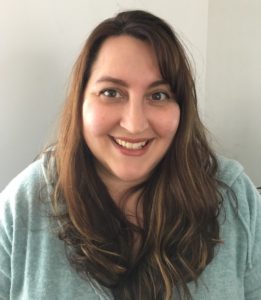 Andrea Williams, Marketing and Fundraising Coordinator
Andrea and her husband began homeschooling their son in 2015 when it became evident that the traditional school path was not the right fit for their eager learner. One of the first stops in their homeschooling path was Village Home where they were beyond impressed with the inviting community and unique learning opportunities. At Village Home, their son gets to learn at his (accelerated) pace. Prior to homeschooling, Andrea had a dynamic career in advertising as a media buyer. Andrea loves adventures, going to concerts, renovating her home (or dreaming of the next renovation project), and arts and crafts.