Lori McKee Walker, Executive Director and Founder
Lori Walker is passionate about the idea that learning is a natural process, and is an inherently fun process. It feels good to learn, so why are so many students bored and disengaged? Lori is the founder and Executive Director of Village Home, where learners have fun learning! Village Home is a learning community that is built on choice and autonomy for learners. Learners are all unique, with unique interests and learning styles. The Village Home model allows learners to pursue their interests as an individual while also participating in a family-friendly, community learning environment. Prior to founding Village Home in 2002, Lori was the Director of Training and Curriculum at Learning Forum, based in California, where she designed academic and life skills curriculum, trained teachers, and facilitated programs for teens. She also served as a facilitator herself at programs in the United States and abroad. Lori has over 12 years of experience teaching and training adults and children in a variety of subjects, from psychology to accounting for REITs. Lori is an engaging instructor who presents material in a way that is accessible and entertaining. She earned BA degrees, graduating summa cum laude with distinction and honors, from SMU in Business Management and Psychology, with an emphasis in child development. Lori's two daughters provided the initial inspiration for Village Home, and her job as mom is the best job she will ever have. She lives in Beaverton with her daughters, husband, and assortment of four-legged animals.
Loriann Schmidt, Salem Campus Director and Instructor
Loriann is the homeschooling parent of James and also Danielle, her adult daughter who was also homeschooled. Loriann is the Director of the Village Home Salem campus, and the person who got the Village Home community in Salem started. Her son, James, attends Village Home where Loriann also teaches science classes. A self-proclaimed geek, Loriann has had stints in corporate America working as a business analyst, computer programmer, IT manager; in academia as a professional research assistant; and in self-employment as a real estate agent, database administrator, musician, and a host of other positions. These positions have given her exposure to a wide variety of settings and leadership opportunities. "My son and our whole family has found a warm and welcoming home here at Village Home. I appreciate the opportunity to serve you, my Village Home family."
Amy Bay, Portland Office Assistant and Art Instructor

Amy Bay loves organization and Village Home. When she isn't behind the desk on the Portland Campus, she is a visual artist, art educator, and unschooling mom. She has taught art in a variety of schools, galleries, and museums in the NYC area including The Brooklyn Museum of Art, The Lower East Side Printshop, and the Henry Street Settlement Gallery. She also worked as an admissions counselor at the Fashion Institute of Technology in NYC and The School of the Art Institute of Chicago. In addition to her teaching and admin positions at Village, she teaches at PCC and exhibits her work nationally and internationally.
.
.
.
Jeri Corbett, Volunteer Coordinator
.
.
.
.
.
Caren de la Cruz, Outreach Coordinator and Program Assistant
Caren and her husband agreed homeschooling was the best option for their attachment parenting family. Caren enjoyed the natural curiosity of her children and made sure inquiries were answered promptly and interests were further pursued. Her children have been at Village Home for their entire educational experience so far, and she can't imagine having taken any other path (and neither can the rest of the family!)
.
.
Whitney Johnson, Family & Learner Relations Director, Voyagers Outside PDX Director 
For the past ten years, Whitney has served in a variety of roles at Village Home. She has served as an Instructor and Drama Program Director, as a mentor in the Choices Independent Learning Program, and as the Portland Campus Manager. In addition to being an avid coffee lover, maker of things, and haver-of-fun, Whitney is a performer, writer, teaching artist, improviser, and lover of nature. She holds a Bachelor of Arts in Musical Theater/Opera and a Master of Science in Communication Studies from Southern Illinois University. Whitney has been teaching and working with young people in the arts and outdoor education in some capacity for the past 17 years.  Whitney spent time working as an Instructor and Regional Director with Trackers Earth – an outdoor education organization – teaching traditional skills, creating storyline theme camps and leading outdoor adventures for kids of all ages. She was a cast member at The Brody Theater in downtown Portland for 10 years, is currently a member of the improv troupe Broad Selection, and also Brainwaves – the longest running improv troupe in Portland. Her favorite role is the one she plays with the tiny dynamo who calls her Mom.
Jessica Hammond-Brouwer, Salem Office Manager
Jessica has two kids in public schools and homeschools her daughter at Village Home. She lives in West Salem with her husband and 3 wonderful kids.  When she is not at Village Home she loves spending time in the kitchen, volunteering and reading! 
Christina Fordyce, Salem Office Administrator
Christina is a graduate of Benedictine College in Kansas and was homeschooled throughout her school years. When she isn't greeting Village Home families at the front desk she helps her husband run the family farm. She spends her personal time wrangling their toddler, raising chickens, and attempting to turn her house into an arboretum. 
Kiersten Krajcar, Day Program Coordinator
.
.
.
.
.
Lori "Ralph" Kubelun, Accounts Assistant
Lori Kubelun and her husband Steve have homeschooled their daughter since 2008. Prior to homeschooling full time she worked in marine mammal rehabilitation and as an EMT in an Emergency Room. Ralph enjoys Legos, hiking, cross country skiing, baking, zombies, and all things Harry Potter. "Any day on the Quidditch Pitch is a good day!"
..
.
.
.
Sherri Streicher, Accounts Manager and Registrar
Sherri has been at Village Home for over a decade and consistently serves as the voice of reason for the organization. Sherri is the mother of two sons, who grew up at Village Home, and who now are launching into the real world as young men. Her eldest is pursuing a degree in engineering, and her youngest is heading off to college in the fall. Sherri is equally at home with a calculator, or an artist's brush, or a pen and paper (she is a poet and writer as well), and is a woman of many talents.  At Village Home, she manages the financials, as well as serving as registrar. Prior to working at Village Home, she was a La Leche League coordinator, and is committed to supporting parents on their parenting journey.
Andrea Williams, Beaverton Office Manager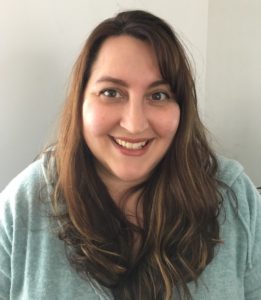 Andrea and her husband began homeschooling their son in 2015 when it became evident that the traditional school path was not the right fit for their eager learner. One of the first stops in their homeschooling path was Village Home where they were beyond impressed with the inviting community and unique learning opportunities. At Village Home, their son gets to learn at his (accelerated) pace. Prior to homeschooling, Andrea had a dynamic career in advertising as a media buyer. Andrea loves adventures, going to concerts, renovating her home (or dreaming of the next renovation project), and arts and crafts.