Everything You Need to Know About Classes and Clubs at Village Home
We create engaging classes that are playful and chock full of learning. We believe learning is seriously fun! Our innovative and caring teachers strive to INSPIRE your learner to delve deeper into the subject outside of class time. Your child's curriculum can be completely customized based on your child's interests and needs — you and your child decide which classes to take among the options for your child's age group and skill level.
Village Home hosts three 10-week terms each year. See CALENDAR for specific term dates. Students enrolled in a class in the fall term will have a seat reserved for the subsequent terms. Most classes are designed to meet for the entire year, and most welcome new enrollments mid-year. Some classes may require instructor permission to enroll mid-year.
CATALOG LISTING KEY
Age Ranges (NEW, Starting FALL 2018)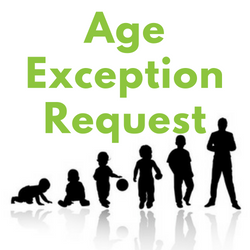 We know that learners all grow and learn in unique ways, so most classes at Village Home have a stated age range of at least THREE years. To enroll, your learner should be within the state age range as of Sept 1 of the current academic year to enroll in a class at any point in the current school year.
If you see the "Age Exception Request" Icon on a class, you can ask for An AGE EXCEPTION by clicking on the ICON. If your learner is outside of the stated age range, and they want to be in the class, you may request an age exception. Requests will be processed at the end of the Regular Registration Week.
Simply complete an Age Exception Request for the class if your learner:
1) Meets all of the pre-requisites for the class, AND
2) Is socially, emotionally, and academically ready to learn with the stated peer group.
Simply click on the icon in the class listing to make a request. (If this icon does NOT appear in the catalog listing, it means that no Age Exception Requests will be considered for that class.)
Please note, requests will be processed after the regular registration period has been open for one week so that learners in the stated age range will have an opportunity to register first. If there are spaces left, Age Exception Requests will be considered in this order:
1) above the upper age range,
2) within one year of the stated age minimum, and
3) more than one year beyond the stated age minimum (rarely are learners more than one year outside of the stated age range given permission to enroll).
This NEW approach to age ranges still allows for a lot of flexibility (at least 3 years), and has these advantages:
1) increased clarity for the parents — classes are for the ages listed,
2) improved access to classes for the learners they have been designed for, and
3) improved quality of instruction by focusing the bandwidth of ages/abilities around the curriculum design.
Parent Participation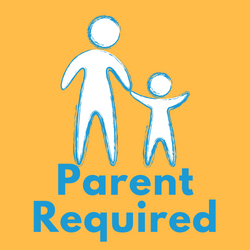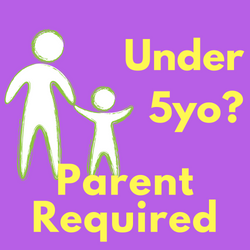 At Village Home, parents are welcome in class. We love to have our parents on campus, and in the classroom participating, observing, or helping. As the primary educator for your child, we encourage you to attend at least one class per term. If you have a learner under the age of 5, a parent must accompany their child in class at all times. Other classes may require parent participation regardless of the age of the child. Please do not register for a "Parent Participation Required" class if a parent is not available to participate.
Parent Required: This class is designed as a parent/child learning experience. Active parent participation is required at every session. Do not register for this class unless you are able to attend and participate in the class with your child.
Under 5yo? Parent Required: If you have a learner under the age of 5, a parent must be present in the classroom at all times.
Expo Class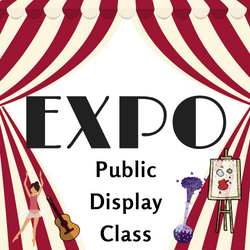 This class will have a demonstration component at Summerfest at the end of the spring term, where learners have an opportunity to "show their stuff" to an external audience. This is a great external motivator, and a way for kids to demonstrate mastery. Some demonstrations will be group performances or group projects, and some will be individual projects that can become a part of the learner's portfolio. The class and teacher work together to invite an expert from the Portland community to come and see their work.
Prerequisite(s)
Knowledge or skill level prerequisites are noted in the course descriptions, if applicable. Please register for a course only if your learner meets the pre-requisites. Please note, it may be necessary for you to assess your child's reading and writing levels before registering for a class. Learners who do not meet prerequisites can be removed from a class at the discretion of the instructor.
Homework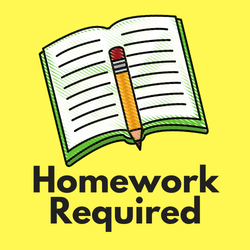 We value learning together, and try to minimize homework, but sometimes homework is necessary. Some classes include a homework requirement. If you want to sign up for a "homework required" class, be sure that you (as the primary educator) are committed to helping your learner follow through with their homework commitment. Classes without this indicator either have NO homework, or OPTIONAL homework. Homework may include reading, research, writing, practicing a skill, or working on projects as assigned. Homework loads will vary from 1 to 3 hours per classroom hour. Teachers reserve the right to remove learners from classes without a refund if they do not complete homework assignments.
Materials Fee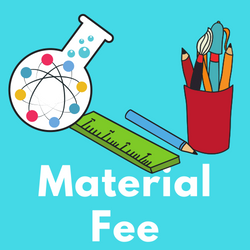 A materials fee will be included in the cost of this class to cover special supplies or fees used by the learners during the course of the year.
Required Text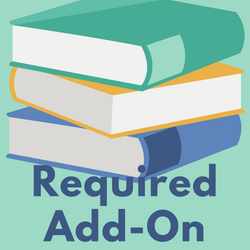 This class has a required text and/or product that will be added to your cart when you register for this class. The text and/or product will be distributed on the first day of class.
Other Things to Know About Classes and Clubs:
Class Behavior Expectations
All classes require learners to be respectful of themselves, others, and the property of others at all times. Because we have a structure based on trust that maximizes student autonomy, students must be able to manage their own learning constructively in the classroom. Village Home classrooms accommodate a wide range of academic ability, but we are not a program designed for learners with academic, emotional, or behavioral challenges that preclude them from managing their own learning constructively in the classroom.
Learners are expected to:
1) Be sincerely interested in learning the subject matter
2) Actively participate in class. (This means no electronic devices unless being used for class-related reasons.)
3) Have respectful, age-appropriate interaction with others.
4) Meet knowledge and skill prerequisites.
5) Complete required work in class and homework, if required.
Village Home reserves the right to make decisions regarding suitability of a learner for its programs. Village Home teachers and staff have the right to remove a learner from a class for a class period or permanently if the learner is behaving inappropriately, or is not developmentally or academically ready for the class in the teacher's opinion. If a child is unable to contribute productively to class, the parent may be required to attend and actively assist their child.
Classes vs. Clubs
Classes and Clubs are both important parts of our selection of offerings. Classes are taught by paid instructors, and tend to be driven by academic outcomes. Classes have tuition of $11/hour, plus applicable material fees. Clubs are lead by volunteer parents who want to share their family's interests with the community. Clubs tend to be more casual and more social in nature and cost $2.50/hour, plus applicable material fees. If you are interested in leading a club or teaching a class, get more information here. Club Leaders and Class Instructors are background checked for your child's safety.
Not for Credit
Village Home classes are not-for-credit. If transferring to a traditional school, please note, academic work at Village Home will not transfer in most cases.
No Grading, No Testing
Students are not graded or tested, so we can focus on learning together. However, in "Homework Required" classes, teachers do review student work, and provide input when appropriate. Feedback is designed for the learner's benefit. In some cases, the learner can define the style of feedback they would like to receive.
Choosing Classes
We recommend letting your kids choose their classes — allowing them to drive their own education maximizes class buy-in, and positive learning for the group.
Making Changes to Your Class Schedule
The first 2 weeks of each term are Add/Drop weeks – you can add and drop classes without penalty (except for textbook costs) if you drop on or before the day of the second class meeting. Please note, that beginning Fall of 2019, we will be charging an add/drop fee, so please make your class choices carefully. Prorated refunds or credits are given for classes dropped in the add/drop period. Classes cannot be dropped online: Drops are done by the office – in person, via phone, or email.
Cancelled Classes
Due to low enrollment, or unforeseen changes in instructor availability, Village Home may cancel classes at any time. If we cancel a class, you get a refund for remaining class meetings.
Waitlists
If a class is full, add your student to the waitlist. Many times the waitlists are accommodated, so don't loose hope! Waitlisted students may not attend class. You are not charged tuition until you are enrolled.
Attendance
Teachers take attendance in class, but if your learner is absent from class, we do not notify you.
Getting in Touch with Your Teachers
We encourage you to communicate with your instructors regularly. To reach your instructor, email using the format is firstname.lastname@villagehome.org. Please be sure to read your emails from your child's teacher.
Schedule GAPS
A GAP is when a student is enrolled in two or more classes that do not occur consecutively. During a gap, a parent or parent designee must be on campus actively supervising their child(ren). If your child has a GAP in their schedule, and is at least ten years old, you may apply for a Gap Exception to be on campus when not enrolled in a class or club. Learner's parents may request one one-hour GAP per week per term here.
Paying for Classes
We strive to keep classes affordable and accessible. Payment plans that allow a term payments to be divided into three payments are available. Please note, those who register on or after the date of the first payment of the term will pay a 30% deposit at the time of enrollment. Financial aid is available; applications are due in July. More information about tuition.