SATURDAY, FEBRUARY 29, 2020, 7 PM
FREAKYBUTTRUE PECULIARIUM
You are invited to a FUN evening of support for Village Home – celebrate Village Home's wonderfully weird approach to education! Enjoy a casual dinner (vegan and gf options), entertainment, a festive silent auction, and lots of ways to connect while supporting Village Home's mission to facilitate self-directed learning.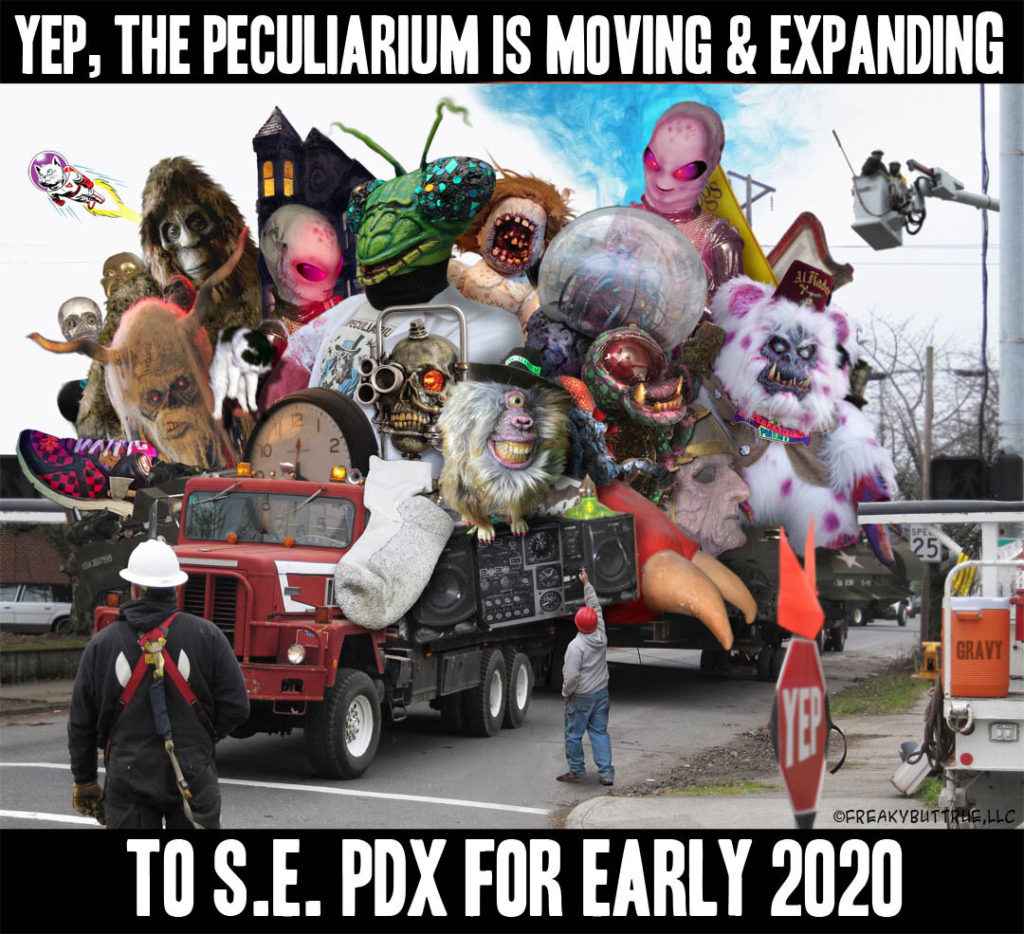 We get an early access pass to the NEW location for this Portland landmark. The Peculiarium is co-owned by former VH mom, Lisa Freeman, and we thrilled to host this event in their new, larger space.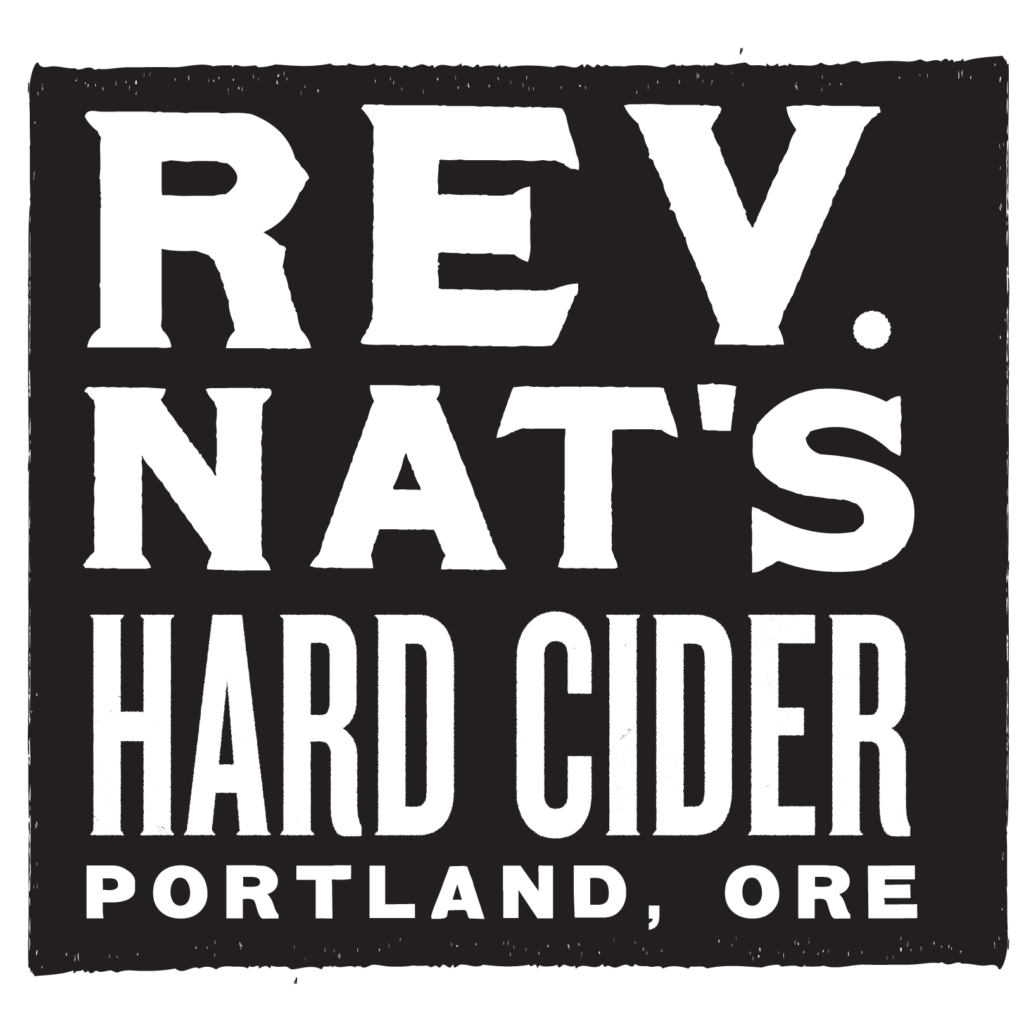 Reverend Nat, the owner of Reverend Nat's Hard Cider, is a single-minded cider evangelist who searches the world for superior ingredients to handcraft the most unusual ciders that no one else will make. And he's the dad to a VH learner!
We are partnering with VH alum mom, Molly Anderson, to cook up a night full of weird! Molly is the host of the exceedingly popular Quizissippi Trivia Event where she expertly blends typical and not-so-typical trivia topics, the infamous Physical Challenge, and Portland's first and best Multimedia Round. Quizmistress Molly guarantees a good time even if you're stumped for answers, and her connection to Village Home will surely make for an extra fun time!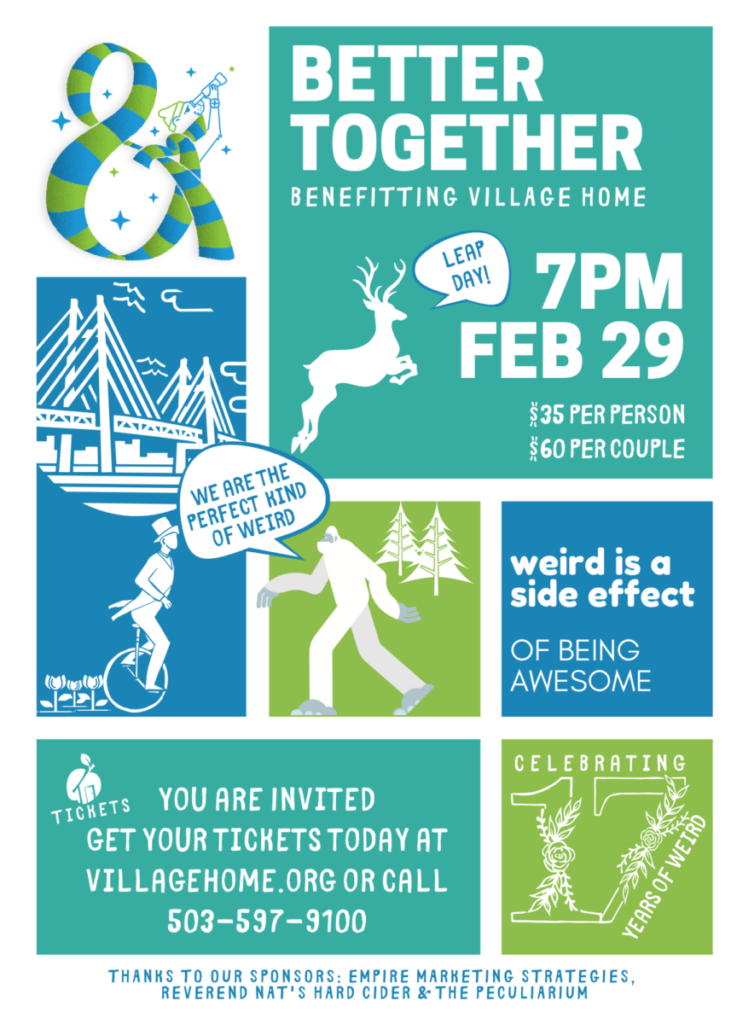 Thanks to our event sponsors: Freakybuttrue Peculuariam and Reverend Nat's Hard Cider, and Empire Marketing Strategies.