Community Partners are local businesses and organizations that complement Village Home's learning community. Often Community Partners offer deals to Village Home Members. Think of them when looking for an activity or service for you or a family member.
Do you want to become a Community Partner? Submit your application now! Or contact caren.delacruz@villagehome.org for details.

CODE NINJAS
18081 SW Lower Boones Ferry Road #1, Tigard, OR 97224
(971) 229-2900
tigardor@codeninjas.com
Kids love technology, games, and having fun with friends. Parents want to give their kids the best and brightest future possible. Everyone wins at Code Ninjas. Kids learn to code through our engaging game-based curriculum that teaches teamwork, logic, math, and problem solving. They gain vital skills while having a blast. That's the Code Ninjas way!

AVID4ADVENTURE
8825 SW Barnes Road, Portland, OR 97225 (720) 249-2412
info@avid4.com
Avid4 Adventure Portland summer camps teach K – 7th graders of all levels to climb, paddle, bike, hike and thrive in the outdoors. With help from our time-tested curriculum and experienced instructors, we give campers solid outdoors skills and character-shaping confidence they can use at camp and beyond, launching them into a lifetime of empowering adventure. Camps will run weekly from June – August at the Catlin Gabel School.

ONE RIVER SCHOOL
15010 SW Bangy Road, Lake Oswego, OR 97035 (503) 606-8861
lakeoswego@oneriverschool.com
One River School teaches students ages Pre-K through adulthood art, design, and photography. Our unique teaching method allows students to have fun, make inspiring artwork, learn about contemporary art and grow their skills along the way. Village Home families receive $50 off of one month of one class!


THE HELLO FOUNDATION
One Lincoln Center, Suite 410, Portland, OR 97223, (503) 517-8555
jenny.peddicord@thehellofoundation.com
We are a private practice providing speech-language and occupational therapies. We can provide free screenings and/or parent education events.
URBAN NEST
Carolyn Groves, Realtor, Licensed in Oregon and VH Parent
3041 N Williams Ave, Portland, OR (503) 381-9785
carolyn@urbannestpdx.com
Before moving to Portland in the fall of 2008, Carolyn was a librarian and used her research skills to find the best spot to continue homeschooling her daughters. They fell in love with Portland and quickly became active in Village Home's east side campus; the girls (who are now 13 and 16) taking classes, and Carolyn running the Unschooling Chat and participating in the east side Parent Action Committee for several years. Ten years later, they continue to love homeschooling, Village Home, and the amazing city of Portland. As a way to give back to the homeschooling community that has been so great to her family, Carolyn has created a website called Portland Homeschooling Resources. If you know of a business or organization that should be listed, please let Carolyn know! Carolyn loves that she gets to use the same customer service, research, and problem solving skills she used as a librarian to assist her clients in navigating the often complex waters of buying and selling a home! You can follow her on social media at www.facebook.com/CarolynGrovesPDX.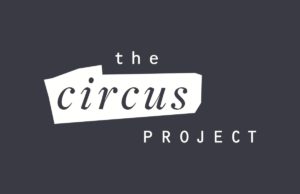 THE CIRCUS PROJECT
1420 NW 17th Ave, Suite 388, Portland, OR (503) 764–9174
frontdesk@thecircusproject.org
The Circus Project is a Portland-based nonprofit that is dedicated to transforming lives through the circus arts via public classes, outreach and equity programs and artistic development opportunities. We believe that circus arts are a powerful tool for growth, as they teach strength, resilience, goal-setting and communication, all in an environment that remains creative and fun! Our circus classes cover a variety of disciplines (trapeze, aerial fabric, tumbling, juggling, dance and more!) for people of all levels and abilities. We also offer private lessons, birthday parties and intensive training companies for the dedicated student.

2345 NW 185th Ave, Hillsboro, OR 
(503) 531-3331
tanasbourne@bachtorock.com

Bach to Rock in Hillsboro, OR provides 
music lessons
 for students of all ages and skill levels living in Tanasbourne, Hillsboro, Beaverton & Aloha. Instruments we teach include 
guitar
, 
piano
, 
drums
, 
voice
, 
DJ
, 
violin
, 
trumpet
 & more! B2R 
birthday parties
 and seasonal 
camps
 are great opportunities to play & learn music with your friends and make new ones! We also have 
early childhood classes
 for toddlers and preschoolers. Take your skills to the next level in a 
Glee Club
 or 
Rock Band
. B2R offers opportunities for students to perform in venues around Washington County and Portland.
10% DISCOUNT TO HOMESCHOOLERS!

HEARING RESOURCES AUDIOLOGY CENTER
Evonne Serpa, AuD and VH Parent
4311 NE Tillamook St, Portland  (503) 774-3668
info@hearingresources.com
Hearing loss is one of the most common conditions detected in children and infants. It's estimated that hearing loss occurs in three out of every 1,000 babies born in the United States. Screenings begin at birth and should continue on a regular basis throughout life. Uncovering and addressing your child's unique hearing loss and the best solution is vital for their continued development and well being. Pediatric Audiology is an essential part of your child's healthcare, and no child is too young to have a hearing evaluation. We work to ensure your child's access to the best hearing care possible. At Hearing Resources Audiology Center, we offer you and your child comprehensive pediatric audiology care from birth and throughout their childhood. Also offering comprehensive hearing services for adults.
NORTHWEST FENCING CENTER
4950 SW Western Ave, Beaverton (503) 277-2237
front.desk@nwfencing.org
In 1972, NWFC pioneered the Olympic sport of fencing in Oregon. Today, we are a cutting edge international training and competition center. We have been trailblazers by providing high quality, personalized, and affordable instruction to recreational and competitive athletes of all ages. Whether you goal is the Olympics or just having fun, there is a place for you on the strip! Ready to join us and have some fun?