Community Partners are local businesses and organizations that complement Village Home's learning community. Often Community Partners offer deals to Village Home Members. Think of them when looking for an activity or service for you or a family member.
Do you want to become a Community Partner? Submit your application now! Or contact caren.delacruz@villagehome.org for details.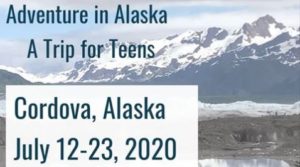 A LITTLE ALASKA
PO Box 1033, Cordova, AK 99574
907-429-3219
summer@alittlealaska.com
Village Home family Molly Mulvaney, Eric Manzer and Sully Mulvaney's business, A Little Alaska, runs Adventure in Alaska – A Trip for Teens, based out of their home and bunkhouse in Cordova, Alaska. It's a unique opportunity for homeschooled and self directed teens to safely explore the natural environment around the small coastal town of Cordova. Teens increase their independence and confidence while deepening their awareness of the natural world and human interdependence with all things.

CODE NINJAS
18081 SW Lower Boones Ferry Road #1, Tigard, OR 97224
(971) 229-2900
tigardor@codeninjas.com
Kids love technology, games, and having fun with friends. Parents want to give their kids the best and brightest future possible. Everyone wins at Code Ninjas. Kids learn to code through our engaging game-based curriculum that teaches teamwork, logic, math, and problem solving. They gain vital skills while having a blast. That's the Code Ninjas way!

AVID4ADVENTURE
8825 SW Barnes Road, Portland, OR 97225 (720) 249-2412
info@avid4.com
Avid4 Adventure Portland summer camps teach K – 7th graders of all levels to climb, paddle, bike, hike and thrive in the outdoors. With help from our time-tested curriculum and experienced instructors, we give campers solid outdoors skills and character-shaping confidence they can use at camp and beyond, launching them into a lifetime of empowering adventure. Camps will run weekly from June – August at the Catlin Gabel School.

ONE RIVER SCHOOL
15010 SW Bangy Road, Lake Oswego, OR 97035 (503) 606-8861
lakeoswego@oneriverschool.com
One River School teaches students ages Pre-K through adulthood art, design, and photography. Our unique teaching method allows students to have fun, make inspiring artwork, learn about contemporary art and grow their skills along the way. Village Home families receive $50 off of one month of one class!


THE HELLO FOUNDATION
One Lincoln Center, Suite 410, Portland, OR 97223, (503) 517-8555
jenny.peddicord@thehellofoundation.com
We are a private practice providing speech-language and occupational therapies. We can provide free screenings and/or parent education events.
URBAN NEST
Carolyn Groves, Realtor, Licensed in Oregon and VH Parent
3041 N Williams Ave, Portland, OR (503) 381-9785
carolyn@urbannestpdx.com
Before moving to Portland in the fall of 2008, Carolyn was a librarian and used her research skills to find the best spot to continue homeschooling her daughters. They fell in love with Portland and quickly became active in Village Home's east side campus; the girls (who are now 13 and 16) taking classes, and Carolyn running the Unschooling Chat and participating in the east side Parent Action Committee for several years. Ten years later, they continue to love homeschooling, Village Home, and the amazing city of Portland. As a way to give back to the homeschooling community that has been so great to her family, Carolyn has created a website called Portland Homeschooling Resources. If you know of a business or organization that should be listed, please let Carolyn know! Carolyn loves that she gets to use the same customer service, research, and problem solving skills she used as a librarian to assist her clients in navigating the often complex waters of buying and selling a home! You can follow her on social media at www.facebook.com/CarolynGrovesPDX.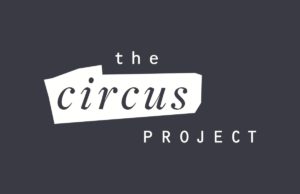 THE CIRCUS PROJECT
1420 NW 17th Ave, Suite 388, Portland, OR (503) 764–9174
frontdesk@thecircusproject.org
The Circus Project is a Portland-based nonprofit that is dedicated to transforming lives through the circus arts via public classes, outreach and equity programs and artistic development opportunities. We believe that circus arts are a powerful tool for growth, as they teach strength, resilience, goal-setting and communication, all in an environment that remains creative and fun! Our circus classes cover a variety of disciplines (trapeze, aerial fabric, tumbling, juggling, dance and more!) for people of all levels and abilities. We also offer private lessons, birthday parties and intensive training companies for the dedicated student.