Community Partners are local businesses and organizations that complement Village Home's learning community. Often Community Partners offer deals to Village Home Members. Think of them when looking for an activity or service for you or a family member.
Do you want to become a Community Partner? Submit your application now! Or contact Jenny Rock, adsales@villagehome.org for details.

Nic & Figs
Nicole Seawright
425 2nd Street, Lake Oswego, 503-479-8596
Nic & Fig's is a community gathering place for all ages, located in the heart of downtown Lake Oswego. We offer sewing, cooking, art, knitting and craft classes for kids and tweens in an encouraging and creative environment. We have classes for homeschooled kids between the hours of 9:30 am -4:00 pm, all of our classes are listed on our website. We believe that creativity is a priority and that making things by hand and from scratch feeds the soul. We also carry maker kits, jewelry, knitting supplies and sewing notions for our classes and for you to enjoy at home. Village Home families enjoy 20% off fabric purchases for classes and 10% off classes. Please call/email us if you can gather 4 or more students and you would like to arrange a custom class that suits your desired day, time and activity. We hope to see you soon!

Hearing Resources Audiology Center
Evonne Serpa, AuD and VH Parent
4311 NE Tillamook Street, Portland,  503-774-3668
Hearing loss is one of the most common conditions detected in children and infants. It's estimated that hearing loss occurs in three out of every 1,000 babies born in the United States. Screenings begin at birth and should continue on a regular basis throughout life. Uncovering and addressing your child's unique hearing loss and the best solution is vital for their continued development and well being. Pediatric Audiology is an essential part of your child's healthcare, and no child is too young to have a hearing evaluation. We work to ensure your child's access to the best hearing care possible. At Hearing Resources Audiology Center, we offer you and your child comprehensive pediatric audiology care from birth and throughout their childhood. Also offering comprehensive hearing services for adults.

EastWest Reiki Association, LLC
Terry Jordan, VH Instructor & past VH Parent
Portland, 971-409-7635
The mission of EastWest Reiki Association is to provide training and support for individuals using Reiki as a tool for self-care and for the care of others. Reiki is a technique that is easy to learn and simple to use. Healing is possible at every level of our lives and Reiki is a practice to help make this possible. If you have considered learning about Reiki or if you want to delve further into your ongoing self-healing practice, I would be honored to support you in any way I can along your journey.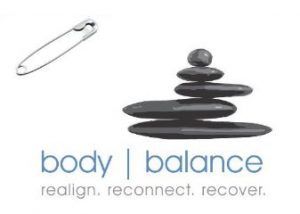 Body Balance Rolfing and Massage
Jenny Rock, LMT and VH Parent
10700 SW Beaverton Hillsdale Highway, Building 3, Suite 605, Beaverton, 503-345-7660
Providing Rolfing and massage therapy for people of all ages and levels of physical health.
My Masterpiece Art Studio
Ilse Coffman
7905 SW Cirrus Dr #27, Beaverton, (503) 453-3700
For 11 years MMAS has offered quality fine art instruction in drawing, painting, clay, pottery wheels and more. Homeschool classes, workshops, private lessons and Open Studio for all ages. The studio has over 3000 sq. feet of inspiring space to learn and enjoy a variety of art experiences! Village home families enjoy a 10% discount on all Portfolio classes.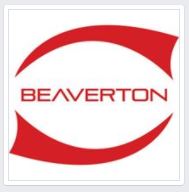 Revolution Parkour
Matt Antis
5651 SW Arctic Dr, Beaverton, (503) 746-4785
Revolution Parkour has offered safe and technical parkour instruction since 2008 in a gym-studio setting. We offer classes during our regular schedule, homeschool series, workshops, private lessons, birthday parties and other themed events. The RVPK facility has over 4,500 sq ft of space to learn efficient and fun ways to move.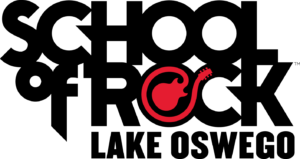 School of Rock Lake Oswego
John & Kathy Graf, Adam Corkery, & Peter Leclair, VH Instructor
1830 SW Kerr Parkway, Suite 212, Kerr Pkwy, Lake Oswego, 
(503) 477-8589


School

 of 

Rock

 Lake Oswego is a performance based music education program that teaches guitar, voice, piano, bass & drums to ages 7 & up. We believe that music is more than a solo act. That's why 

School

 of 

Rock

 Lake Oswego teaches kids to play alone and as part of a team. This approach promotes accountability, speeds up the learning process, and fosters an inclusive community of rockers. Students are not only learning an instrument—they're making friends, building confidence, and becoming better people. Call us today to schedule a free trial lesson.
Jenny Rock, VH Parent
10700 SW Beaverton Hillsdale Highway, Suite 605, Beaverton, (503) 345-7660
We provide personal developement workshops for kids, teens, and adults to help improve self-esteem, improve communication, and breakthrough limiting beliefs for the purpose of creating a community of amazing, healthy citizens of the planet. Half price tuition for the second Village Home family member.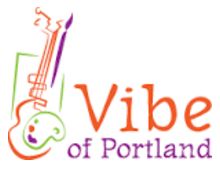 Vibe of Portland
Laura Streib
5633 SE Division St., Portland, (503) 560-3592
Vibe of Portland is an art and music nonprofit. We offer art and music classes/workshops to the general public as well as homeschool families at the Vibe Studio. Come visit us at our brand new SE Portland studio!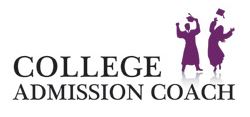 College Admission Coach
Jodi Walder-Biesanz
5356 SW Martha Terr, Portland, (503) 720-7114
College Admission Coach helps students navigate the college search and admissions process to find, attend and graduate from the "right fit" school.  Free one-hour consult for Village  Home families with a child in 8th-11th grade.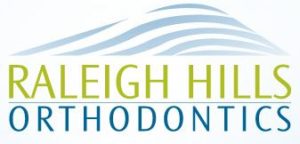 Raleigh Hills Orthodontics
John Delplanche, DMD, MS
10700 SW Beaverton-Hillsdale Hwy., Suite 115, Beaverton, (503) 643-2614
At Raleigh Hills Orthodontics we are committed to creating a fun and comfortable environment to provide our patients with the best orthodontic experience possible. Dr. John Delplanche, a board certified orthodontist creates beautiful smiles in the Beaverton community with personalized attention and custom care plans designed with each patient's needs in mind. In addition to traditional braces, we are proud to also offer Invisalign as cosmetic and convenient orthodontic options.
Northwest Fencing Center
Larry Crepeaux
4950 SW Western Avenue, Beaverton, (503) 277-2237
In 1972, NWFC pioneered the Olympic sport of fencing in Oregon. Today, we are a cutting edge international training and competition center. We have been trailblazers by providing high quality, personalized, and affordable instruction to recreational and competitive athletes of all ages. Whether you goal is the Olympics or just having fun, there is a place for you on the strip! Ready to join us and have some fun?