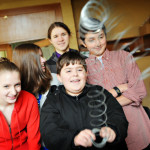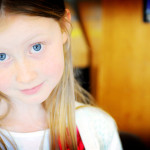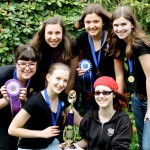 Real learning as it is meant to be: Engaging, collaborative, inspiring, fun!
This is what Village Home is all about.
Village Home is a new model for education in the 21st century, for preschool through high school. With information at our fingertips, the role of education and real learning is being redefined. At Village Home, the "school" component of a learner's life is only part of the equation. Village Home is the place where real life, family, and education converge with stunning results.
At the core of our approach is the belief that learning is a natural and inherently enjoyable process when learners are empowered to make education choices with their families. In the classrooms, our caring teachers create a collaborative, fun-filled environment. An average class size of 12 ensures personal attention in a grade-free environment where the focus is on real learning rather than on test performance.
Village Home functions like a community college starting at preschool. Families choose to take one class a week, or take several a day; the family decides what they need to meet their education goals. Families at Village Home have diverse approaches to education, and widely varied educational philosophies. Village Home believes that every learner is unique, and deserves a unique education, as well as a community of people to grow and learn with.
If you are looking for a different approach to education – one that honors the individual and the family – Village Home is for you.
Who are Village Home Learners?
Village Home students are self-directed learners who actively participate in their educational plans with their families. Parents are the managers of their children's education, and, in most cases, learners engage in learning activities outside of Village Home. Because we have a structure based on trust that maximizes student autonomy, students must be able to manage their own learning constructively in the classroom. Village Home classrooms accommodate a wide range of academic ability, but we are not a program designed for learners with academic, emotional, or behavioral challenges that preclude them from managing their own learning constructively in the classroom.
Mission and Vision
Village Home is a dynamic, choice-based learning community creatively integrating family, education and real life to empower learners of all ages. The vision of Village Home is to be an empowering and engaging choice-based learning community. Village Home, founded in 2002, is a 501(c)3 not-for-profit learning community based in Beaverton, Oregon.
Unique Paths for All Learners: Choice and Flexibility
At Village Home, we recognize that each learner is a unique individual. Learners can customize their learning experience by selecting courses in a choice-based educational marketplace at Village Home.
Family-Centered Learning and Parent as Primary Educator
At Village Home, the family is honored in the learning community. We acknowledge that the parent is the first and the primary educator for a child. In addition to welcoming the parent in the classroom, Village Home supports families by making play space available for younger siblings and parents, offering multi-age classrooms where it is possible for siblings to learn together, and providing opportunities for parents and children to learn together. We believe that the family is the primary sphere of influence for education, and Village Home Education Resource Center functions as a secondary, supportive environment.
Self-Directed Learning
We believe that true learning happens only in the context of self-direction. Intrinsically motivated learners maintain their innate drive to learn by self-directing their learning. We encourage families to see their children as the authors of their own learning plan. In classes, instructors rely on the students to measure their own success, and hence there is no grading. Our learning environment centers on learning for the sake of learning.
Lifelong Learning
We value the spirit of lifelong learning. We provide opportunity for people of all ages to learn together and to learn from each other and encourage primary educators, the parents, to model lifelong learning for the children.
Peer-to-Peer Learning
We believe that there is tremendous value in peer-based learning for people of all ages. We create group-learning opportunities that facilitate meaningful peer interaction by offering classes with flexible age ranges.
Passionate, Focused Instruction in Small Classes
We believe that the most important thing an instructor can bring to the classroom is a personal passion and interest in the subject matter, and the most important thing we can do is keep their classes relatively small (eight to fifteen learners). Classes are multi-age groups and are non-credit and non-graded. Village Home also provides opportunity for exploration beyond the classroom.